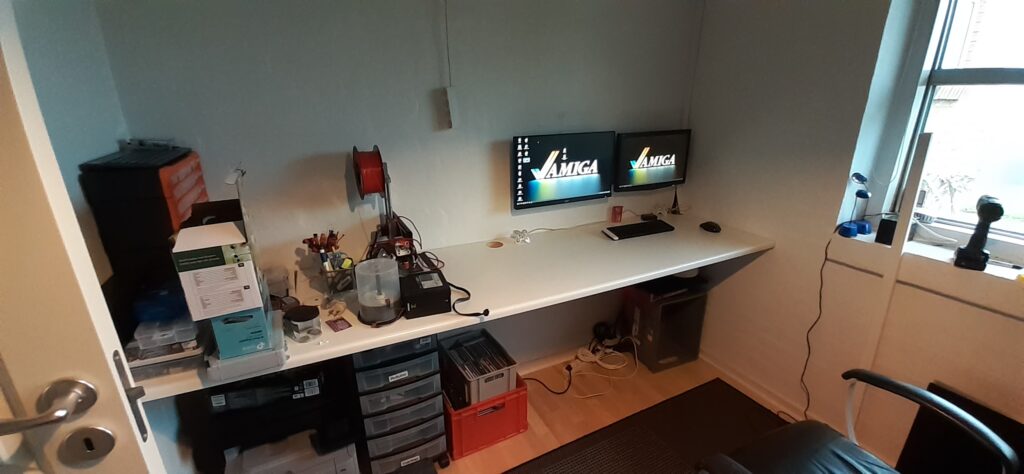 The J-Cave is my little haven or cave where I can get stuck into neat (and often messy) little projects (well not always so little 🙂 without disturbing the rest of the house too much.
My interests covers a lot of areas of which a few is visible from the above picture: 3D Printing, (DIY) Electronics, Home Automation, Retro Computers (yeah I know it is just a Wall Paper, but I actually have a few Commodore Amiga 500s :-), Solar Power, etc.
Below these are divided into sections with a few example posts. The list of Sections as well as articles/posts will slowly grow over time. Please come back to check out these once in a while.